So many clients have asked me when newborn photography sessions should occur, and it's a constant worry for my clients. My personal favorite time to photograph newborns born at 37 weeks or later is at 5 to 18 days of age (non-preemie). Though, I have had some success with unswaddled posing all the way up to 28 days of age; the likelihood simply decreases. With swaddled posing, I have had success with babies all the way up to 6 weeks of age, but even that can be very challenging. After 18 days of age, it can become a bit more challenging to pose the baby, and I try to warn parents that their baby could very well not be up for table/bean bag posing on fabric. If your package includes bean bag posing, I will always give it a try even if your baby is older than the optimal age. Bottom-line, every newborn is different. I have some older newborns do better with table posing than younger ones. And of course, no pose can be guaranteed with any baby at any age. The only thing newborn photographers can tell you, is the likelihood that the baby will pose or even be swaddled. The older the newborn is, the lesser the likelihood.

What about preemies? I like to have them in the studio as soon as they leave the NICU. I have found that they age at a faster rate that full-term newborns. So, lets say a baby is 32 weeks, and goes home with his parents at 36 weeks of age. I request parents consult me as soon as possible, and then we try to get them in well before their due date, if at all possible. Truly, this may not always work though, especially if the newborn has a longer stay; we just try our best. I just simply ask parents to not wait, and please let me know.

What is the difference between table/bean bag posing and swaddled posing? Table/bean bag posing occurs with the newborn either in an outfit or simply a wrap covering doing poses such as the below: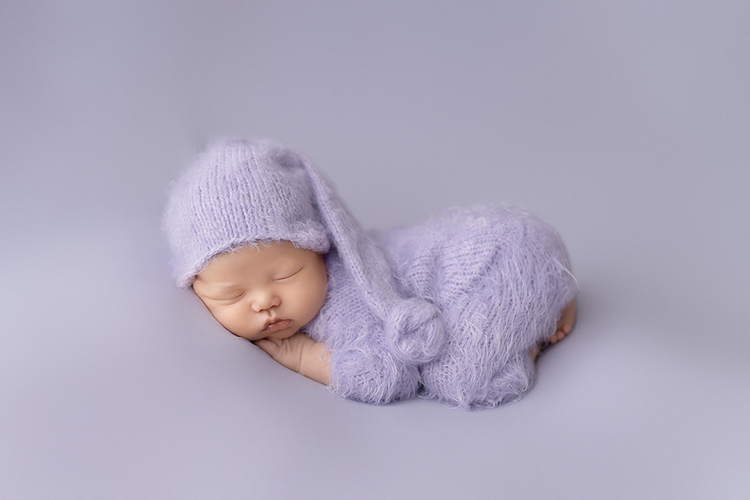 Another example of a newborn posed on a table is here, but here the baby does not have an outfit on. This newborn simply has a wrap or blanket to cover her: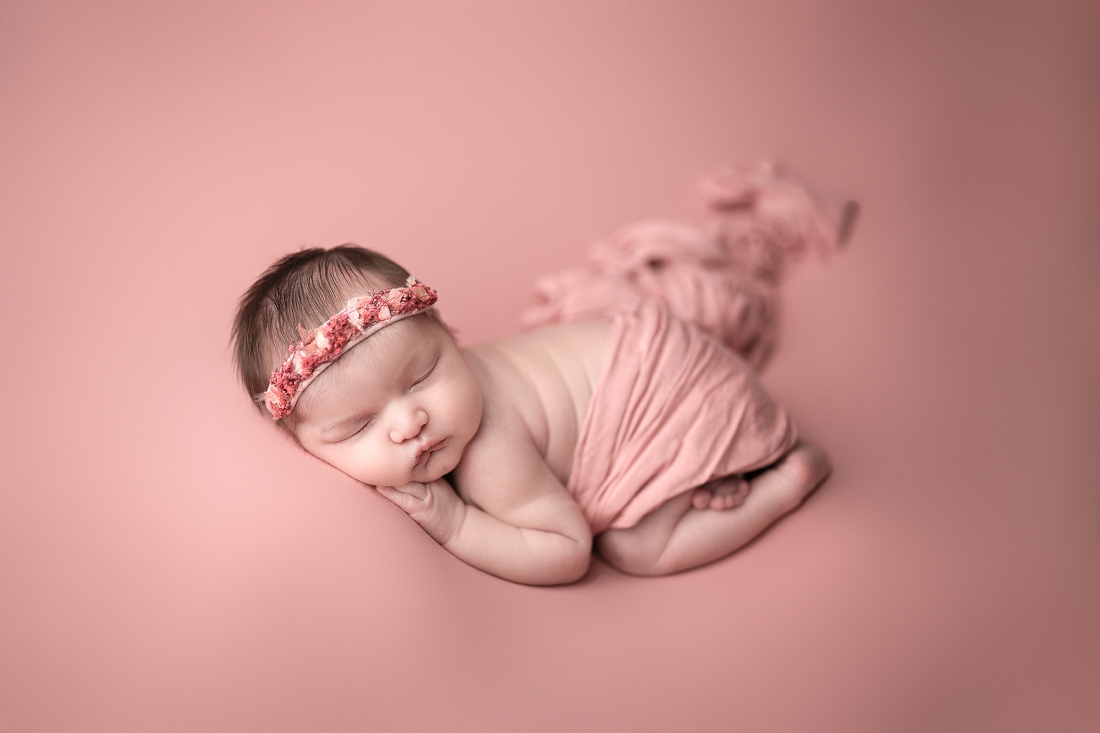 A newborn that is swaddled is wrapped with fabric and knits in a curled up position much like they would be found in the womb. Some examples of swaddled babies are here: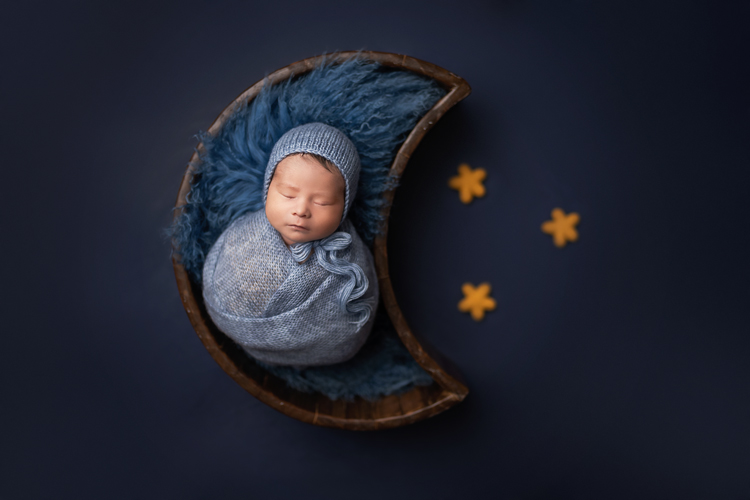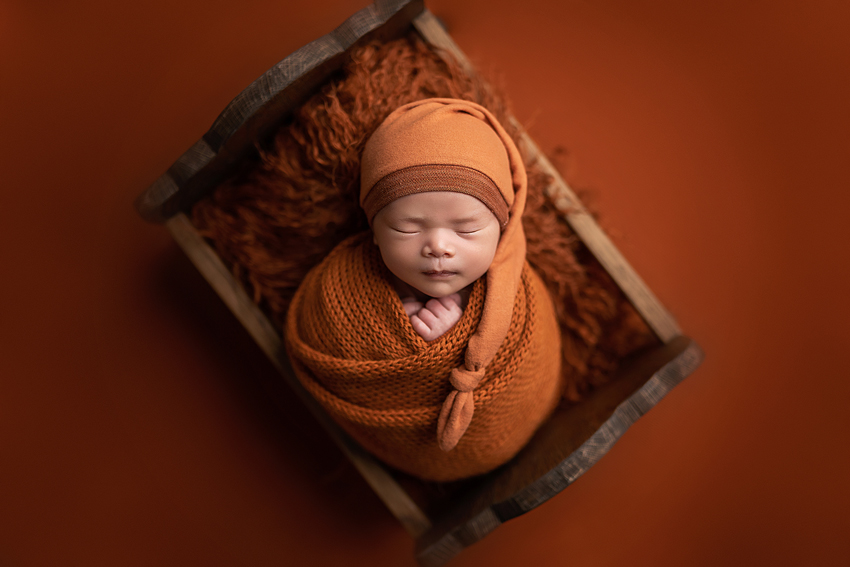 I have found that newborns are most comfiest when they are swaddled. I love finishing the session with good vibes, which is why I mostly do swaddled posing towards the end and table/bean bag posing in the beginning. Is that a steadfast rule? Absolutely not! Every newborn is different, and I follow their lead. Sometimes they need to be swaddled first because they are overstimulated, and that is perfectly fine. Swaddling makes them feel safe, when done in a safe way. Swaddling should only be done until the babies can roll. I always swaddle in a safe way where I can comfortably place my fingers in between the swaddle and the chest. I also am mindful of their temperature. Did you know the best way to feel if a newborn is overheated? Feel the back of their necks. 

How do we increase the likelihood that your newborn will have a great newborn session? Once your a client, you'll gain access to my amazing newborn guide. It has all the tips and tricks you need!