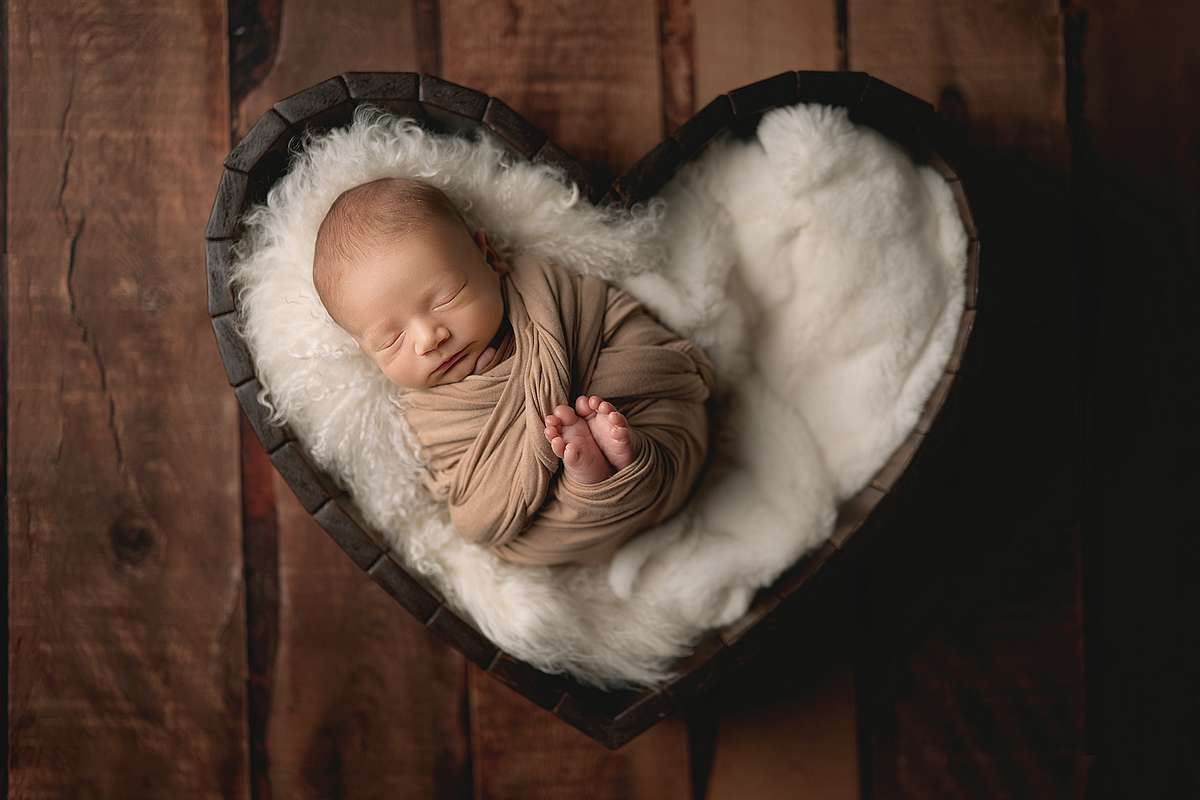 Up until only a few months ago, I would sometimes say to my client "ooh hey, we were pregnant at the same time," which often would lead to reminiscing to when I did my son's billion newborn sessions. Those early days literally flew by. So much change occurs just in that first month, and trust me when I say this, it feels like yesterday that he was born.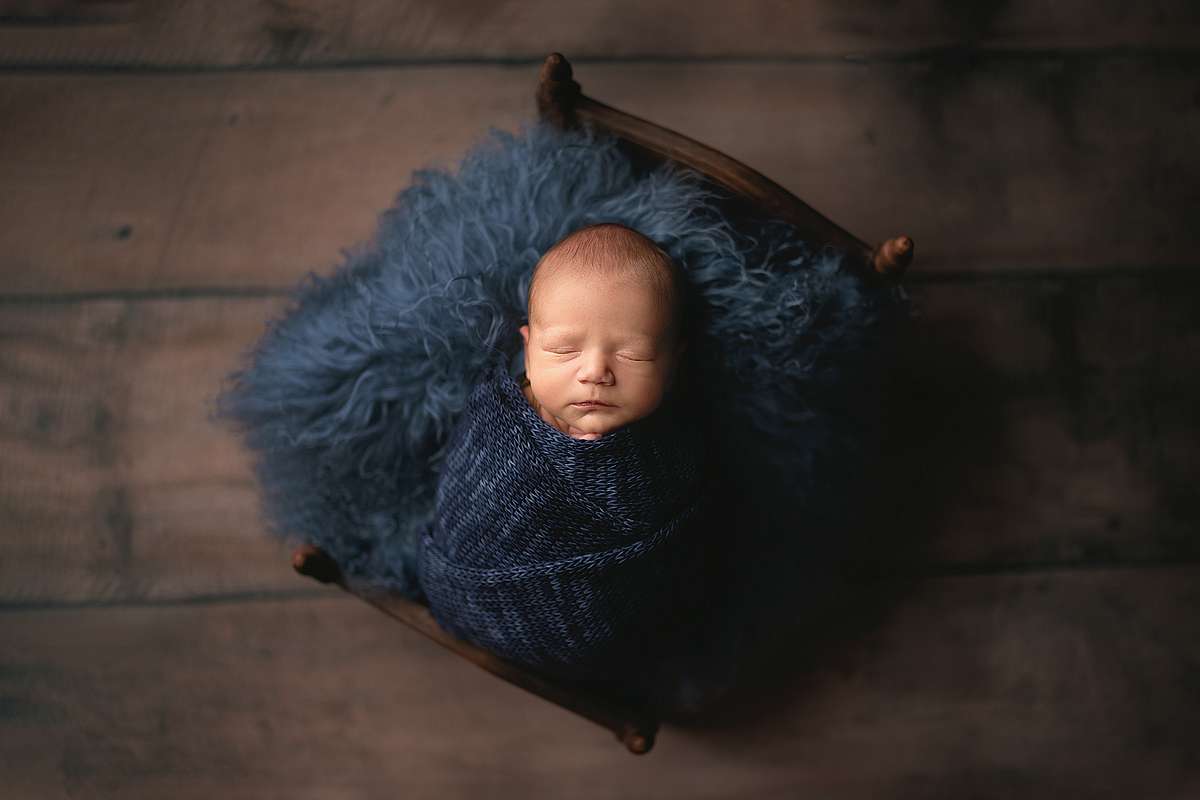 After I gave birth, I was so worried about him, just like so many mothers are, and it didn't help that he was a late term preemie. The hospital pediatrician introduced herself and then said to my tiny son, "oh hey there, boo-boo butt!" Amidst all my worries and concerns, I busted out laughing. We adored the nickname so much, that it's still used today. I'm sure he is going to love it when he's a teenager.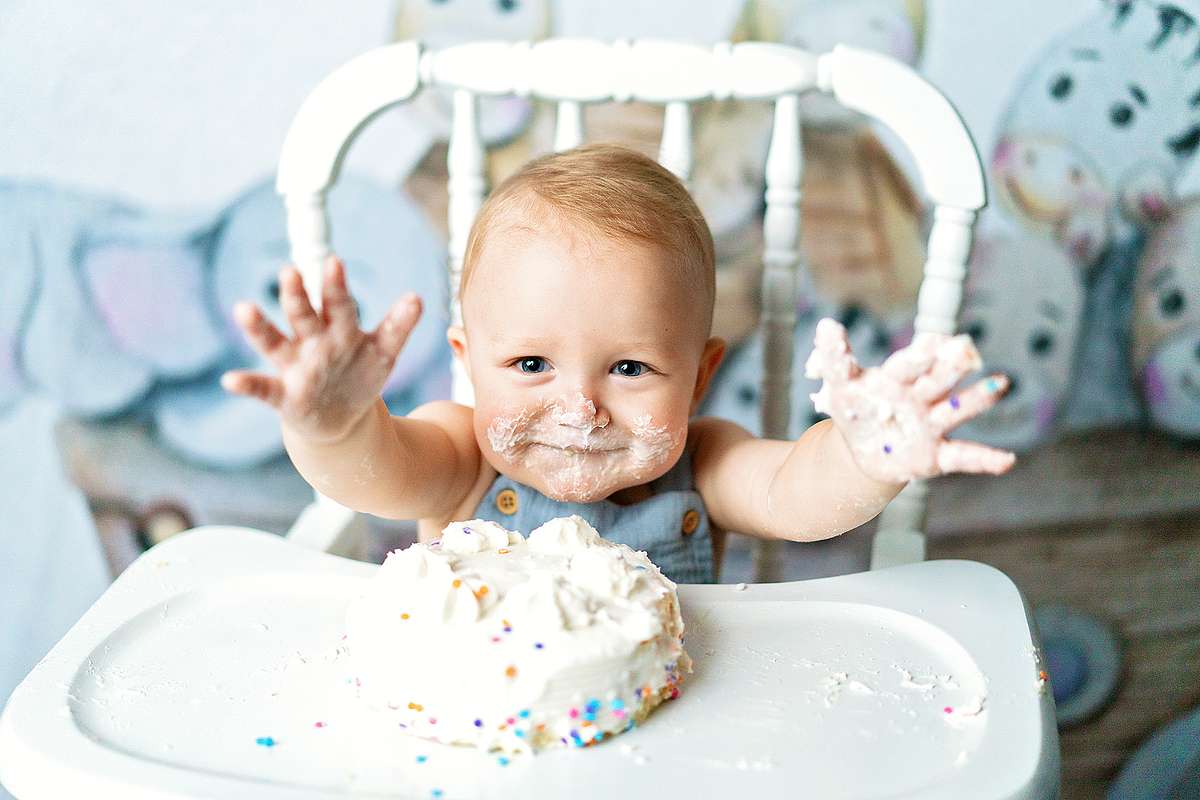 Today, is his first birthday. Happy birthday, my sweet Noah! We love you
so, so so much and are so thankful that you chose us to be your parents! You are our beloved, squishy, snorting, and dancing Boo-Butt!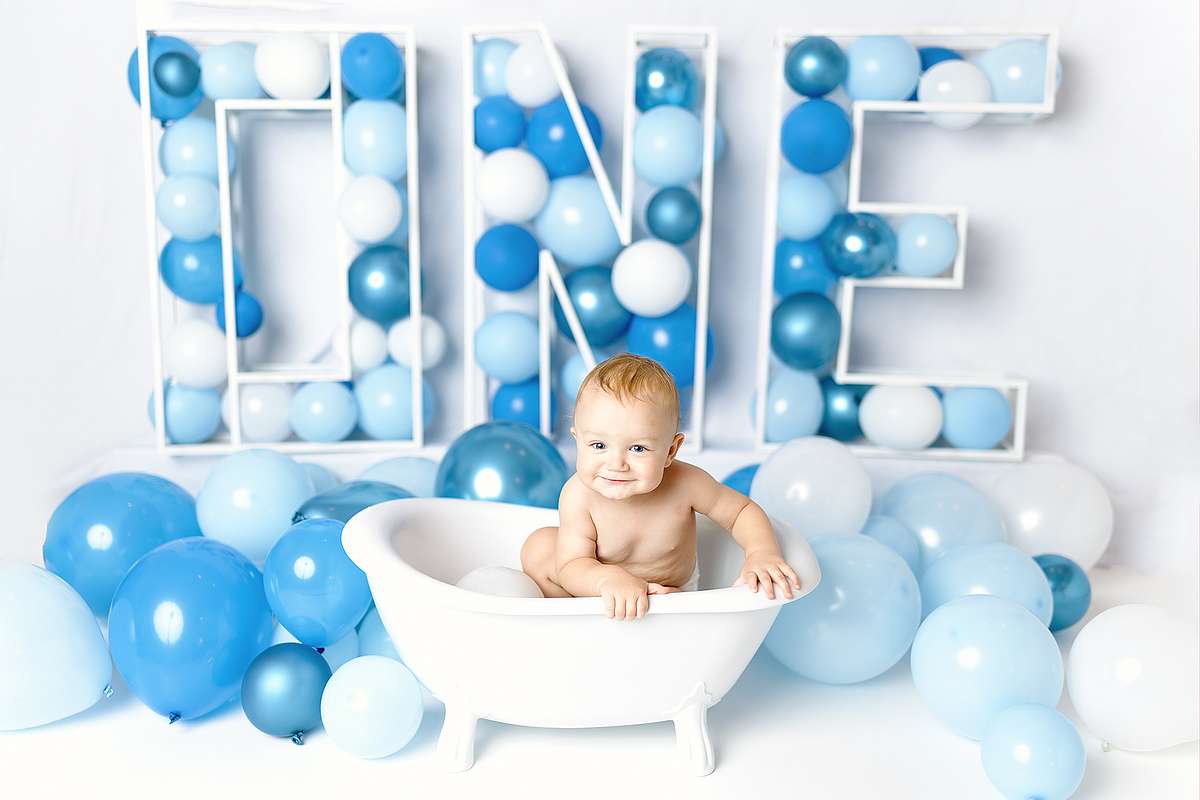 Special thanks to my husband for driving two hours for my very own Jenny Lind High-Chair (a highly coveted prop amongst photographers) and the twenty hours he spent making those wooden one letters for me in the wood shop. I couldn't have done this without him!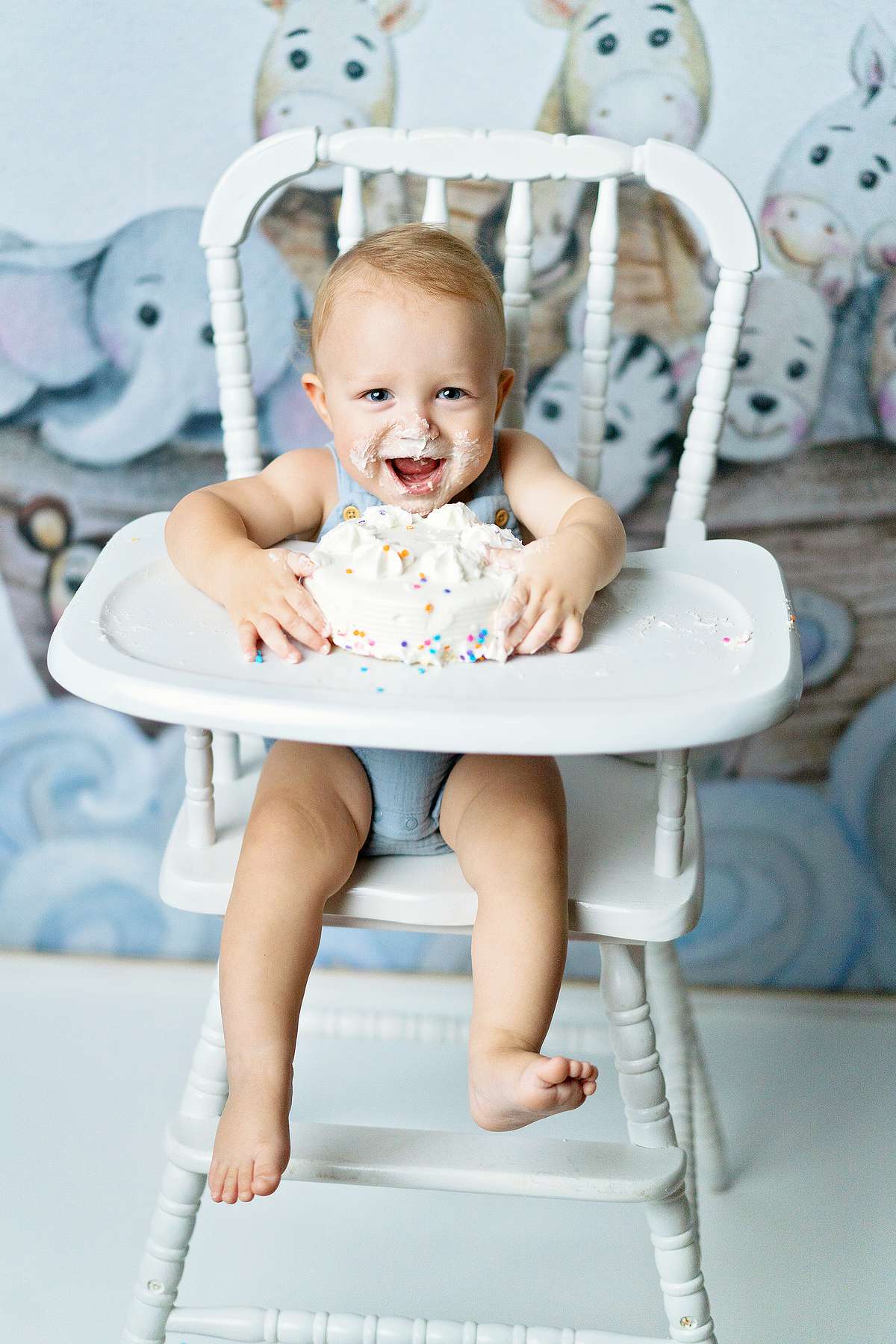 The actual tub came all the way from Australia. My kids and I were studying about all of the poisonous creatures native to AU, and for that reason, they made sure that I opened the packaging outside and hosed off the tub so as not to let any creepy crawlies into our home.